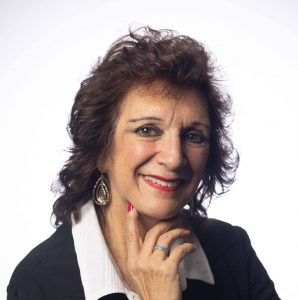 Author, Speaker, Advocate for the Homeless, Runaways and Foster Children Ordained Minister
Anita Lucia La Pierre is a Merciful Compassionate Faithful Woman of God, an Ordained Minister, International Best-Selling Author, Transformational Motivational Speaker and Advocate for the Homeless, Foster Children and Runaways in her hometown of Albuquerque, New Mexico. Providing many with Heartfelt Prayer, sharing the Goodness of God, Hygiene Supply Bags, clothes, shoes and toys all provided by welcome and needed donations. All of whom she has represented in her past life. She also gladly shares daily positive affirmations, Prayer Requests and Praises on her Community Facebook group page titled Kindred Spirits, Warrior Woman, as well as actively and bravely educating with her stage audiences on her three R's of Survival which are Recovery, Resilience and Redemption, which were essential tools that she still uses daily to help Anita to continue to overcome and heal her traumatic childhood.
TO BECOMING THE COURAGEOUS WARRIOR WOMAN, SHE IS TODAY.
Anita is a proud mother of three amazing children and seven beautiful grandchildren. In her spare time Anita enjoys her alone time with her Lord Jesus Christ, going out to dinner and movies, traveling and socializing and enjoying fellowship with positive, goal driven likeminded people. She also enjoys spending precious time together with her love of her life Kev and her two precious fur baby pups Bentley and Riley. Anita was humbly selected last year to be in the January edition cover story of the Atlanta based magazine called Scars Of Survival. Bravely sharing her own True Survival Story titled: "Slaying My Monsters".  Anita's Encouragement and Inspirational Best-Selling Co-Authored Books available on Amazon include:  °Women Who Shine, °Words of Wisdom for the Heart and Soul. Anita's Co Authored Soon to be released Books are:              °Surviving HER The Art Of Forgiveness, °I Love You Because, I Love Me Because °How I Survived A Pandemic.
To donate to Anita's Outreach Advocate Ministry, please go to Paypal:  [email protected]