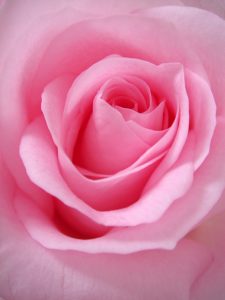 October is Breast Cancer Awareness Month
This month and the cause is very dear to my heart. You see, I am a survivor of Breast Cancer. I am so grateful to my doctors and to my radiologist for their quick care and work. Mostly, I am grateful to My Heavenly Father for preserving me and keeping me close to Him through the whole journey. I was blessed with being able to keep my same radiologist and team. They are now like extended family. I am forever grateful for the journey.
Not many can say that, And I can completely understand. A dear friend of mine had to have a complete double mastectomy's and it was a very painful journey for her. She's a very strong warrior, but the journey was hard. We will all have a journey that can either completely break us down  or lift us up joyfully. It doesn't matter what the journey is about. It may seem small to one person and absolutely huge to another. That is where the word, COMPASSION, comes in. We can understand the pain of another but we will never ever know the exact pain. It's different in everyone's lives. Just as how we see things. You may see it one way, and I'll see it another. COMPASSION.
My own personal opinion is that in today's world we truly don't have much COMPASSION. We all live is a selfish society, many even selfish life. What if…….. What if we took time to be more COMPASSIONATE? What would the world like then? Would it be a little easier to communicate with each other? Would there be less fighting and more friendships? Perhaps maybe a little, or it could be in the form of a lot. We will never know until we just take it upon ourselves to just do. Be more COMPASSIONATE. Show a little more COMPASSION to our fellow man.
This month is about women caring for the body and doing self exam's and getting a mammogram done, especially if Breast Cancer is in their families history. It's a month of us celebrating survivors of this ugly disease. It brings awarness to an issue, in my personal opinion, has gone on way to long. I want to have more COMPASSION for any lady or ladies going through this journey. Because I have been there. Not exactly as the other but it's was my journey. I want to have more COMPASSION for the families that are there to support and care for them as they go through this. It affects the families just as much.
COMPASSION, What does that look like to you today? How will you choose to show some?
May you be Abundantly Blessed today as you show more COMPASSION to someone.
Blessings.
Tonni Lea Larson
Tonni Lea Larson




Published Author/Writer, Inspirational/Motivational Speaker, 

Books By Tonni Lea